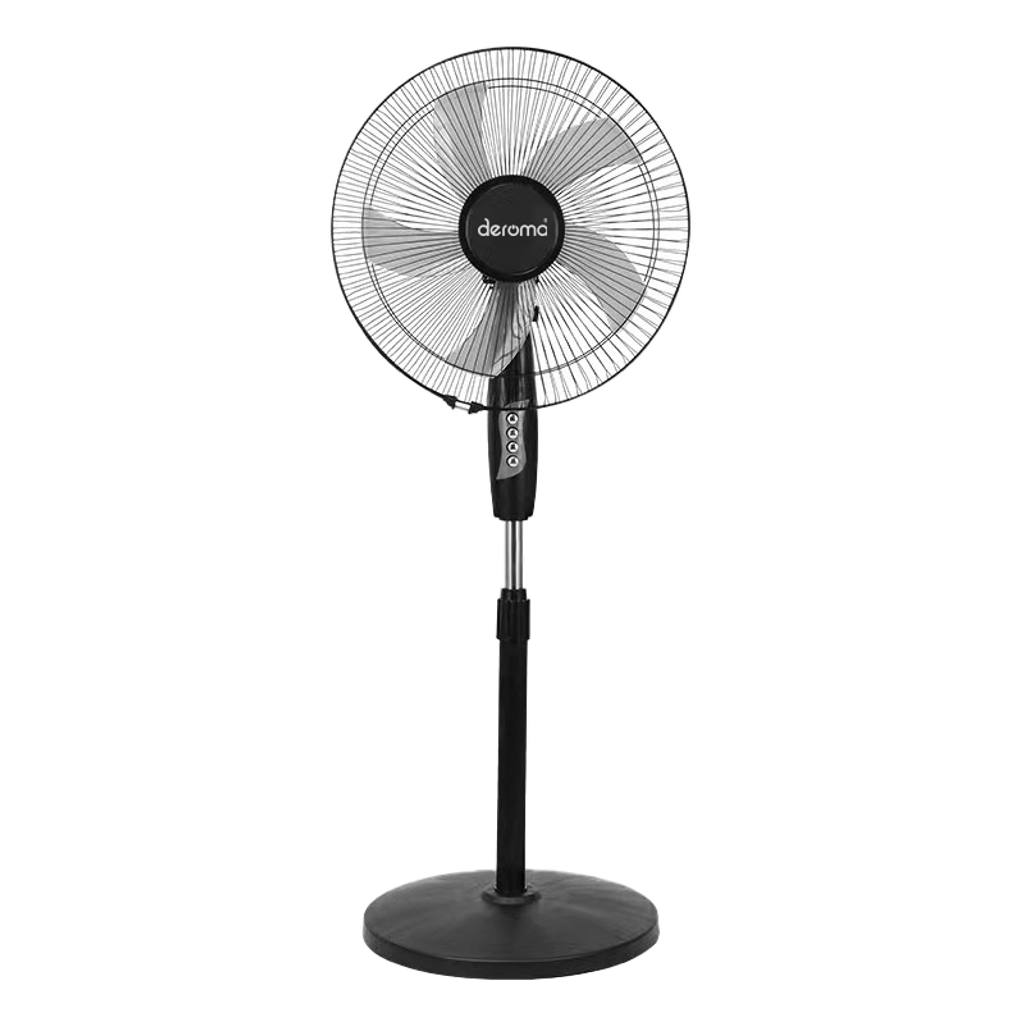 Deroma FS40 Stand Floor Fan 16 Inch 3 Speed With 5 Blades Lightweight & Low Noise
Ready Stock Now! Deerma FS40 Brought By Deroma!
Features:
- 3 comfortable winds: natural winds, sleeping winds and normal winds. Soft and breezy winds meet your different demands
- Multi Angle Adjust: 45 degree in vertical and 90 degree in horizontal
- 5 fan blade for stronger wind
- 16 inch wide fan larger coverage
- Able to adjust fan height from 90cm to 110cm to meet different heights
- Encrypted fan hood with more secure mesh cover
- Retractable pole, hard texture and strong load-bearing
- Widened and thickened chassis, strong & stable, does not wobble
- Lightweight easy to move anywhere
- Low noise does not disturb rest and sleep
Specifications:
- Brand: Deroma
- Model: FS40
- Material: ABS, Stainless Steel
- Rated power: 45W
- Rated voltage: 220V-240V
- Rated frequency: 50-60Hz
- Noise: 65dB and less
- Size: 16 inch
- Fan Blade: 5 Blades
- Product weight: 1.8kg
- Package weight: 2.6kg
- Package size (L x W x H): 52 x 44 x 13cm
What's In the Package:
• 1 x Deroma FS40 Stand Fan
"Deroma Official Store Boutique Life Electrical"
The Trusted & Reliable Brand Deroma Original® Product!
Comfort Your Life!